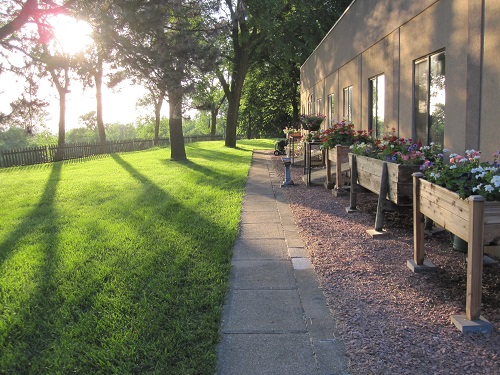 Mary, Mother of our Redeemer and our Mother, we give you these cells and with great faith, hope and love ask you to bring women who desire to love your Son day and night and live for the Glory of God through the means of our Holy Rule in the Holy Spirit. This is your Son's House and under your care we simply ask you to fill this Monastery with Love, to live for God alone and His designs for mankind. Mary, Mother of the Church, hear this prayer. Amen.
Discernment Questions
Are you a Catholic single woman free from obligations to others (debts, dependents, etc.)?
Do you possess a high school diploma and good moral, physical, and psychological health?
Do you desire to give your life totally in love to God and to the Church?
Do you sense within yourself a tendency towards generous service and a willingness to make personal sacrifices for the sake of a greater goal, particularly the salvation of souls?
If you fulfill the above conditions, God could be calling you to contemplative life. We encourage you to pray and seek what He is calling you to do. Our Lord desires many to follow Him.
"If you are seeking Him, know that He is seeking you much more."
Pause and Pray
Within you dwells your God.
Enter within.
Look at Him.
Talk to Him.
Listen to Him.
Stay with Him in your heart.
"Indeed we have heaven within ourselves for the Lord of Heaven is there."

~ St. Teresa of Jesus
An Invitation
If you think God may be calling you to Carmel, we invite you to contact us for more information.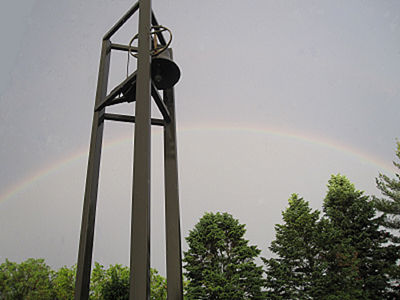 "Never was the contemplative vocation more precious or more relevant than in our modern restless world."

~ St. John Paul II
A Vocation Story: Nun Finds Joy at Carmel
By JOANNE FOX (joannef@scdiocese.org)
Reprinted from The Catholic Globe (Nov 2014) with permission
When Discalced Carmelite Sister Jeanne Marie of Christ the Savior was discerning a vocation to the religious life, she was adamantly against being a cloistered nun. However, God had other ideas for this member of the Carmelite community in Sioux City. Growing up in Milwaukee, Wis., Sister Jeanne Marie first thought in the eighth grade that God was calling her to be a sister. "I was friends with a Notre Dame Sister who was one of our confirmation teachers," she said. "I remember I had to do a service project, to help clean at the sisters' house." On her cleaning day, Sister Jeanne Marie was asked to wait in the chapel and was unaware the Blessed Sacrament was present. "There were beanbag chairs around so I made myself comfortable," she recalled. "Yet, I felt Someone, with a capital S, was there with me. I felt totally loved, like I was being embraced." Sister Jeanne Marie shared the experience with the Notre Dame sister who told her, "Jesus was in there and he was looking at you." "With that realization, I remember thinking, 'I could do this all my life,'" she said.
Vocation discernment
As Sister Jeanne Marie entered adulthood, her vocation continued to simmer, especially under the watchful eyes of her maternal grandmother. "My grandmother had wanted to be a nun, but her parents wouldn't hear of it. They arranged her marriage when she was 20," she said. "She had prayed for a vocation in her family, but none of her 11 children chose that. My mother was her oldest and I'm the oldest so I believe my vocation was the fulfillment of her prayers."
Sister Jeanne Marie confessed it was a mystery how she chose the Carmelites. Even a pilgrimage in the 1980s to Assisi and a visit to the Basilica of St. Clare didn't change her mind. "The nun talked to us about the relics and she had on this large veil and I just remember it being dark and dreary and I was very turned off," she said. "I told all my friends I would never enter that lifestyle." Sister Jeanne Marie paused and chuckled. "I guess God had the last laugh."
When she finally decided to say "yes" to the religious life, Sister Jeanne Marie decided to take advantage of a 1989 retreat at Holy Hill, national shrine of Mary, Help of Christians, in Hubertus, Wis. "I was in a cell dedicated to St. Therese of Lisieux and there was a quote above the door, 'In the heart of my mother, the church, I will be love,' and it struck me," she said. "I was praying very hard about the gifts I could give to God when I realized God doesn't want gifts or talents. He wanted me."
Carmel clicks
Some weeks later, but still not sold on the cloistered life, Sister Jeanne Marie came across an advertisement for the Carmelite monastery in Sioux City. "That's when I realized that maybe God didn't need to hit me on the head with a 2 x 4 to get me to realize this was where I wanted to go," she laughed. "I made the call." Upon her 1990 visit to Sioux City, Sister Jeanne Marie felt everything clicked. "I knew it would be the right place for me," she said. "Coincidentally, I found out my grandmother had a connection to the Diocese of Sioux City. She was born in West Bend and her mother was from Emmetsburg."
However, leaving a good job in medical records at a Catholic hospital and her family in Wisconsin was not easy for Sister Jeanne Marie. "Mom was upset at first and I had so many friends that a big adjustment for me was my limited contact with the outside world," she recalled. "But when Mom came to visit the next spring – from my letters – she had created this big chart about all of the nuns and knew everything about us," she added. "We lovingly nicknamed her the Greatest Apostle of Carmel." [As though in confirmation of this title, Sister Jeanne Marie's mother died on July 16, the feast day of Our Lady of Mount Carmel.]
Community life was a surprise for Sister Jeanne Marie. "It was hard to go from being a 27-year-old with a single, independent life, in a quiet apartment with a cat, to living with others in a very structured environment," she admitted. Those challenges have been tempered with great joys for Sister Jeanne Marie. "Developing new friendships in the community has been wonderful," she said. "St. Teresa wanted us to be friends and 'equally' loved and I think we achieve that, in addition to a joyful spirit." Although the perception of the cloistered life is one of quiet, prayerful solitude, Sister Jeanne Marie keeps busy with a variety of activities. "I'm the organist and I plan the liturgies," she said. "I do a lot with the computer and I help take care of our dogs. We are really like a big family."