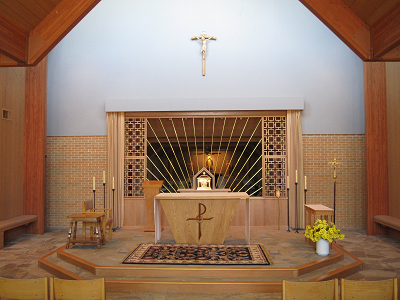 Good News!
Our chapel is open. We are happy to see our dear friends again!
Mass Times
7:00am Weekdays
7:30am Saturday & Sunday
Prayer
Rosary: Sundays, 3:45pm
Vespers (Evening Prayer): Sundays, 4:05pm
Adoration: Second Wednesday/month, 8am-4:30pm
Spiritual Communion
"At Thy feet, O my Jesus, I prostrate myself and offer Thee the sorrow of my contrite heart, which is sunk in the abyss of its own nothingness and in Thy holy presence. I adore Thee in the Sacrament of Thy love, the ineffable Eucharist. I desire to receive Thee into the poor dwelling that my soul offers Thee. Awaiting the happiness of a Sacramental Communion, I wish to receive Thee in spirit. Come to me, for I come to Thee, O my Jesus, and may Thy love inflame my whole being for life and for death. I believe in Thee, I hope in Thee, I love Thee. Amen."

Cardinal Merry del Val
"A spiritual communion acts on the soul as blowing does on a cinder-covered fire which was about to go out. Whenever you feel your love of God growing cold, quickly make a spiritual communion."

Cure of Ars
Novenas
St. Joseph (March 11-19)
Our Lady of Mount Carmel (July 8-16)
St. Therese of the Child Jesus (Sept 23-Oct 1)
Christmas (Dec 16-24)
If you would like to participate in our novenas, send us your name and address. Before each novena takes place, we will mail you the novena prayer with a petition slip enclosed.
Prayerful Remembrance Cards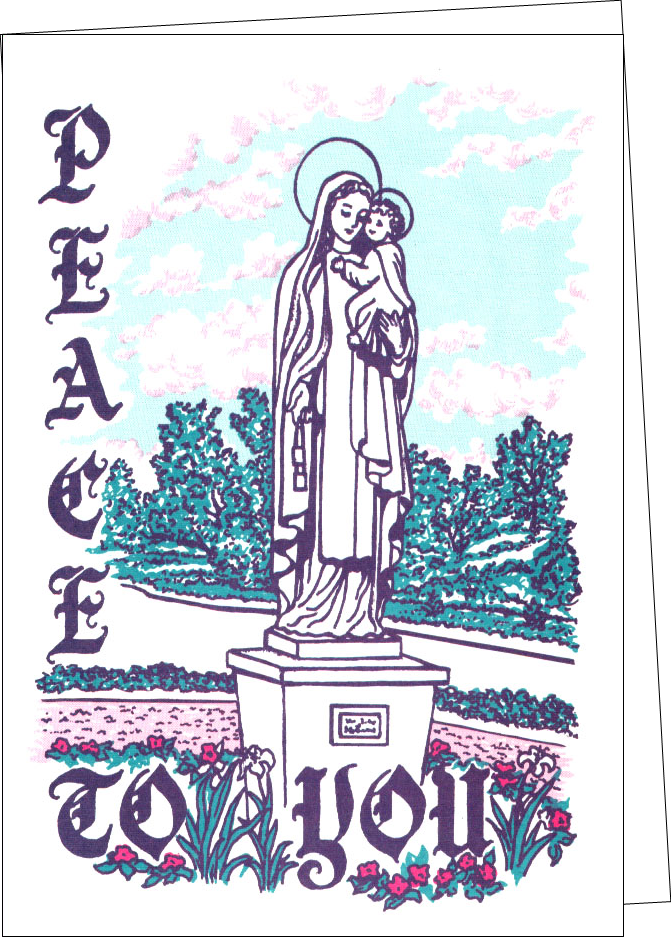 This Prayerful Remembrance card announces "Peace To You" and the prayers of the nuns for any occasion (birthday, illness, anniversary, death, etc.). Enclosed in each card is a slip to be filled out and returned to the monastery, informing us of who and what to pray for. $0.25 each. To order Prayerful Remembrance cards, write to:
Carmel Guild
PO Box 2713
Sioux City, IA 51106
These cards are also available at Trinity Heights and through Carmel Guild Board representatives of each parish in the Sioux City diocese.
Prayers
You are welcome to contact us for prayers. We are happy to pray for you, your loved ones, and your needs. If we miss your call, please leave a message.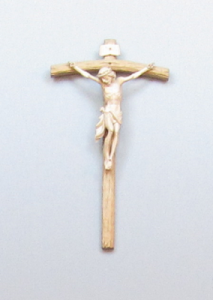 "You have only to stay close to the Crucified and your suffering is the best prayer."

Saint Elizabeth of the Trinity